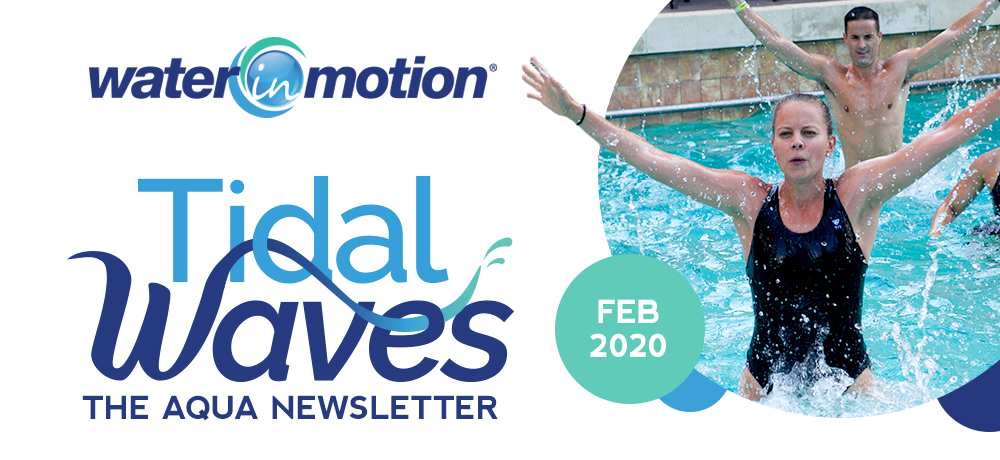 ---
February, 2020
Stay up-to-date on all things aqua!
---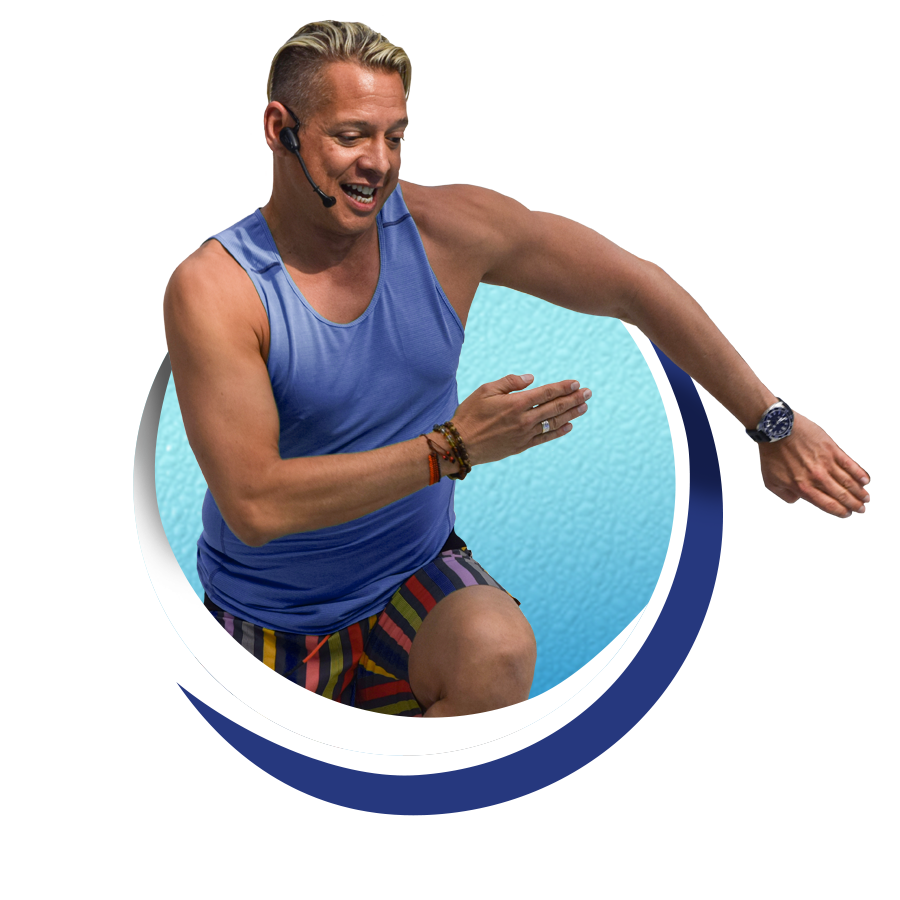 ---
10 Ways to Stay In Shape Teaching Fitness
from WATERinMOTION®
Sure, you stay active and teach often, but are you practicing safe healthy habits to insure you'll be healthy and injury free to keep you teaching away on that pool deck? Well, how long is long, right? According to Jeff Nelson, author of The Longest Professional Sports Careers, "The average playing career for an NFL player is 3.5 years; the average MLB career is 5.6 years; the average NBA career is 4.8 years; and the average NHL career 5.5 years. Playing in one of the major four American sports takes a toll on a person's body that is nearly unfathomable."
Not unlike professional sports, teaching for a long time, especially on the concrete surrounds of most pools, can take a toll on you. If you have consistently led fitness classes during your adult life that could easily be 10 years. You may even have plans to continue leading fitness classes in the future. You may consider it a lifetime investment. Let's estimate "long" to be a typical, adult-life career span from 18 – 65 years of age. That's 47 years. That's a lot of jumping jacks! Continual, consistent movement can take its toll on your physical body. Continual, consistent mentoring to exercisers can take its toll on your mental state. Continual, consistent exposure to criticism can take its toll on your emotional health. Follow the 10 tips below and make a plan today to overcome the obstacles that could inhibit a full and long teaching career.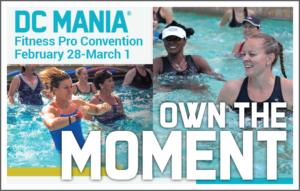 1. COACH: Teach smart and safe. Learn to modify your aqua movements for the deck. Be a better coach by using strong visual and verbal cues. Give options for high and low efforts. Depending on the program, you don't have to jump the highest or load your bar with the most weight. A great instructor can keep the movement going by coaching, correcting and connecting with your class.
2. CROSS TRAIN: Teach or train all aspects of fitness: Cardiovascular fitness, muscular strength, endurance and flexibility. Perform training activities in moderation and variation as to not over-train. The simplest being, put yourself in the pool for other instructors' classes. You already know it's better for your body, but you might pick up a couple tips and tricks while you're at it!
3. RESPECT YOUR BODY: Injury, illness and age can and will happen. Take the time to let yourself heal from injuries. Physical therapy is a must and will help you recover faster. A pool is a form of physical therapy and a great option for abused muscles.  Consider teaching both in and out of the pool.  Illness can range from a simple virus to chronic disease and cancer. Rest and take the down time you need to rehabilitate and cope. As Your body ages it starts to break down and slow down. Acknowledge it and embrace it. You've earned every ache and pain. Use the pool to soothe those aches and pains. Every day is a blessing!
4. PRIORITIZE: Find your limits. If you are feeling too busy and stressed out, you may have to cut back. Give up teaching classes or programs when you can't cope either mentally or physically. Set priorities. Put the most important things in your life first. It's ok to say no.
5. REST: Take breaks. Give yourself days off. Don't overwhelm your schedule with too many classes. Take time for yourself, family and friends. It will reenergize you and keep you mentally and physically strong.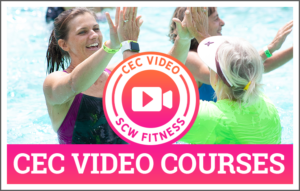 6. LEARN: Educate yourself – about all aspects of fitness. Take workshops, attend fitness conventions and watch webinars.  Do research and read articles. The more you know the better instructor you can be. It will help you teach your students the purpose of doing certain exercises and classes.
7. REACH: Challenge yourself. Try something out of your comfort zone. Try learning a new program or get a new certification. It will keep your mind sharp and your body strong.
8. CRITIQUE: Get evaluations and feedback on the classes you teach. Don't ask your participants if they like the class. They will say yes! Ask fellow aqua instructors in your club to attend your classes and give you AN honest critique. Film yourself teaching. Watch and see how you can improve. Send those videos to others for even further feedback. Criticism is sometimes hard to take. Use it to make yourself better! Take classes from other instructors. You will learn awesome cues and ideas. Sometimes you even learn what NOT to do.
9. SELF PRAISE: Don't be hard on yourself. You will teach a bad class now and then. Get up, dust yourself off and make a plan to be better! Not everyone's body is a perfect model of physical fitness perfection. We all come in different shapes and sizes. Love yourself. Love others and it will shine through in your teaching.
10. HEALTHY HABITS: Take care of your body. Eat well and hydrate. Sleep enough. Floss! Address rising stressors. Avoid unhealthy input: tobacco, alcohol, sugar, drama, etc. Create positive habits and routines. Be conscientious. You will be stronger and healthier.  Incorporate these 10 tips into your life and look forward to years of serving those who really need your expertise, energy and motivation. We fitness instructors offer such a valued service to so many in need. Just remember to fill your own cup first so you can pour out guidance for others.
---
---
---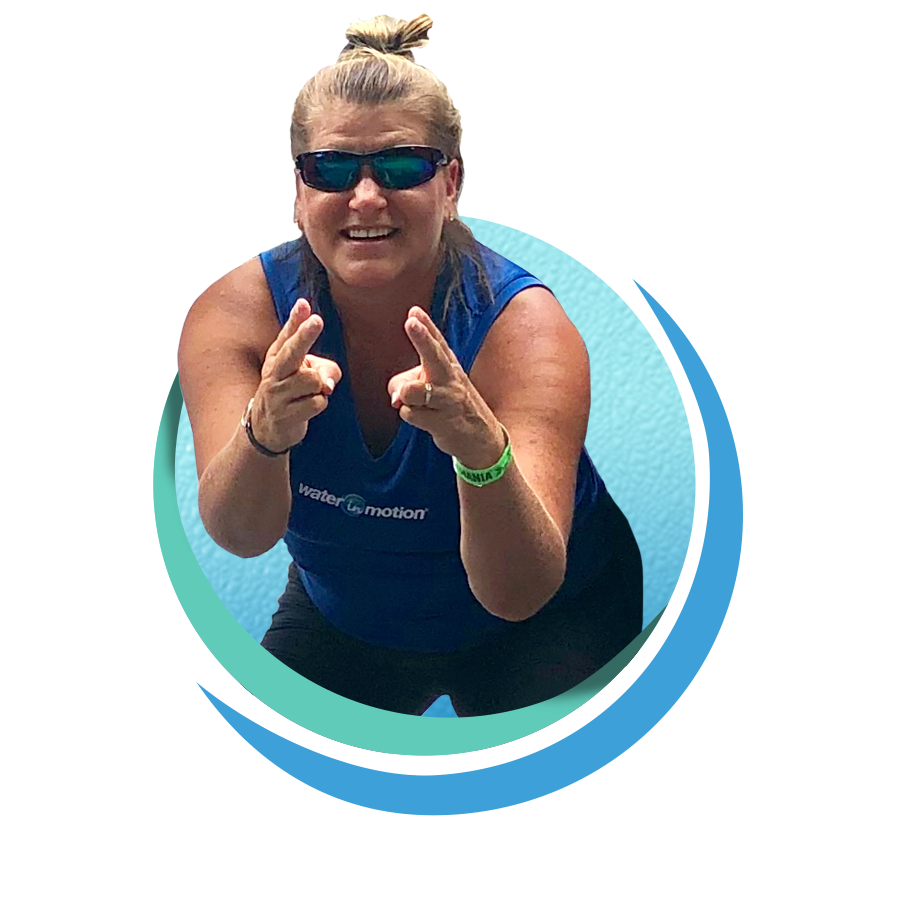 ---
Grow Your Leadership Muscle
by Connie Warasila
For fitness professionals, leadership is imperative to influence clients' movement, overall fitness and healthful living. Leadership skills can be learned and improved with knowledge and practice. Strong leadership skills go a long way towards building trust between you and your clients. With trust comes a client's willingness to follow instructions, increase intensity and consider additional behaviors to improve their health.
The areas of leadership introduced in the RIPPLE Method of instructor development touch on five areas that are important to leading a WATERinMOTION® class:
Creates memorable track introductions
Stays organized and commanding
Understands and communicates track focus
Creates a team environment with participants
Engages participants by interacting with them
Let's review some techniques that will further enhance your leadership skills.
Communicate your vision from your perspective and from another's perspective. Karla Head said, "A leader is a person that is inspiring to others who can share vision and work toward a common goal." Informing clients about what to expect during class with enthusiasm and a smile sets the mood for the class. People who have chosen to attend a group exercise class don't necessarily want to follow blindly, but they do want to be led. They will move with more confidence and purpose if they know what is happening and what to expect. That simply means that effective leaders have a plan, communicate the plan, execute the plan and then wrap it all up by praising the effort to execute the plan. Take the following steps to communicate as a strong leader:
a. Introduce the class purpose, benefits and plan (What)
b. Explain the benefits of exercise and specific moves and share other people's success stories (Why)
c. Follow the class plan and actually lead the class you introduced (How)
Establish your credibility by showing your passion for the type of exercise you are leading. John Maxwell said, "A great leader's courage to fulfill his vision comes from passion, not position." Clients are more willing to work with someone that they know is knowledgeable and enthusiastic about the type of exercise they are leading. They are even more trusting of someone that they see using that same specific form of exercise for their own benefit. Simply put, do the same things that you tell them to do. In addition to teaching and exercising on your own, clients also watch our overall lifestyle behaviors. The healthy behaviors our clients witness will reinforce our credibility. You may have experienced unexpectedly meeting a client in a grocery store and immediately realize that they are looking at the items you have in your cart. Hopefully, our daily lives reflect an overall healthy lifestyle:
a. Act with integrity at all times to build a reputation for being honest and transparent
b. Tell clients about your own positive experiences in fitness, especially WATERinMOTION®
c. Talk the talk AND walk the walk
d. Serve as a role model
Maintain a positive attitude." No one ever injured their eyesight by looking on the bright side." (Author unknown). While it is impossible to expect that only positive things will happen during our fitness classes, it is completely possible to address our clients and issues with a positive approach. When something negative happens, and there will surely be a time, strive to assess the limiting factors, look for the possible solutions and present the solution optimistically. When a client is voicing a concern or complaint, make sure you understand them correctly, validate their feelings, suggest the solution and ask for more information. If you are unable to resolve the situation, acknowledge this and attempt to find someone who can help the client. For example, one of my clients had purchased a new swimsuit and wore it into the pool for class. By the end of the class it was obvious that the colors in the new suit had already faded drastically. She was understandably upset and complained to me. While I was unable to resolve the problem myself, I did acknowledge that I understood her predicament, escorted her to discuss it with the pool manager and allowed the pool manager to decide how to handle the client's situation, which she did. The client was reimbursed for her new suit and promised that the pool chemicals would be immediately evaluated and corrected, which they were immediately. So instead of this situation damaging the client relationship, it strengthened rapport:
a. Always make the best of all situations
b. Strive to find the best resolution for your clients
Get feedback from the people you lead. Great leaders ask for feedback often, which is as often as every time they teach. An open line of communication not only shows your accessibility, but also provides you with valuable information about how to meet your clients' needs and expectations. You should be prepared to receive clients' feedback in the most constructive way and sometimes, maybe with a grain of salt. Follow these steps after asking for feedback: look, nod, don't argue, think, restate, thank, and decide. Even harsh and seemingly judgmental criticism may offer insight into your clients' personalities, desires, communication styles and true needs. Through asking for feedback you may learn something that is an easy fix such as changing the volume of the music, relocating your teaching location or adjusting the class schedule:
a. Find out what clients want by asking, watching and listening
b. Listen intently for ways to better meet your clients' needs
c. Search for the truth in their feedback
d. Recognize areas that you could improve and make a plan to address improvement
Lead from within. Great leaders are also part of the team and create a team atmosphere. Eleanor Roosevelt said, "It is not fair to ask of others what you are not willing to do yourself." What does that mean as a WATERinMOTION® leader? That means get in the pool with your class from time to time. Attend other WATERinMOTION® classes to show your clients that you truly believe that it is a workout that is worthy of your time. Exhibit genuine enjoyment, intensity and interest in the class. Support your fellow WATERinMOTION® Instructors by organizing and participating in practices and launches:
Improving your leadership skills is a worthy investment of your time as a group fitness instructor. As a strong leader you have a better opportunity to inspire others to live healthfully. Continuously share your vision, build credibility by showing your passion for the program, maintain a positive attitude, value feedback and create a strong WATERinMOTION® team. Through your leadership others will prosper and become leaders themselves.
About The Author: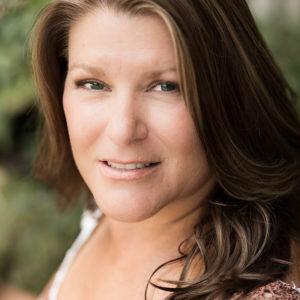 Connie is the choreographer and co-founder of WATERinMOTION®, a faculty member with SCW Fitness Education and certified by ACE, AEA, AFAA, Yoga Fit, Schwinn, Reebok Cycle and Moms in Motion. She has been awarded the Aquatic Exercise Association's Fitness Professional of the Year and is a published author of articles in various trade publications. She has over 30 years of teaching experience in the USA and abroad and is presently teaching in Northern Virginia. She has traveled around the world presenting new and creative workshops to make fitness more accessible, professional and fun.
---
---
---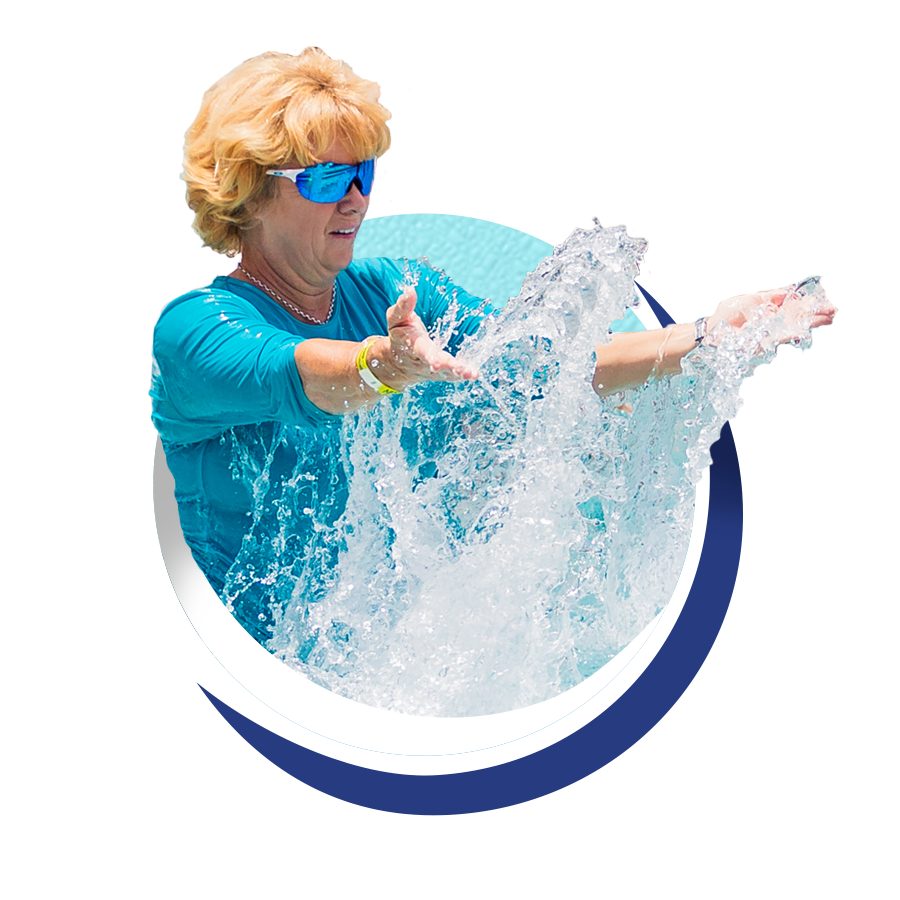 by Ann Gilbert
Instructors count your blessings; teaching the mature population is one of the most rewarding groups you will ever encounter in the fitness business. Many attend our pool classes and are so grateful for everything you do.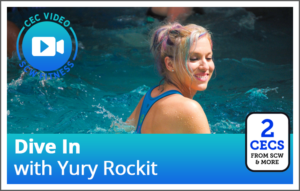 The mature adult, ranging in age from 70 to 90, comes to class to be entertained, to establish a social network, and to increase one's functional capacity. Instructors will find success when they choose to lead, rather than just manage the hour. Instructors will create opportunities for the student to feel a sense of achievement, the reward of completing a track and the social satisfaction of dancing together in a social dance formation. Some of the students attending class will take the time to address the health stats of meaningful choreography. Those participating in aqua programming realize the importance of being entertained, socializing and the increase in the daily movement.
Your interaction with the students will start in the locker room; as the students gather, birthday wishes might be shared and luncheons will be announced. In a facility that allows the students to arrive early, their participation in the pre-class activities will establish the connection with the instructor. The instructor must take on the leader role even before track one starts on the stereo.
Approaching the wet area, the instructor's attention must turn to detail: Are the steps clear, are the noodles placed in an area that still allows a safe walking path, and can a walker or cane make it through the pathway as well? The instructor is the greeter at the class door, introducing friends to one another and taking charge of getting the class ready and warmed up. Arrive to class early and take control of the small talk or jump into the pool (if allowed) with the students and initiate conversation that can easily be redirected.
Once on deck and ready to start, you will frame the class. Phrases like, "once we start", "as we get to toning" and "at the end of the program" teach the students that there are benefits to completing a whole class, in addition to the science behind the format. The practice of framing establishes a true experience and personal connection to the class, which results in students bringing guests and recommending the class to others.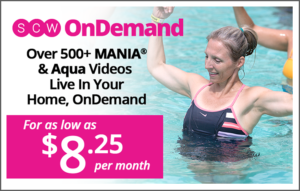 Jen Keet, Master Trainer for  WATERinMOTION®,  teaches us that we do not deliver a workout when scheduled; rather the focus should be on the "Fun Factor", which makes the class a true experience for the mature adult. Jen calls the Platinum instructor the "facilitator of fun". Music, sports, games, toys and themes are just the props needed to create a truly fun and functional experience for every class.
It is also your duty as service leader to be responsible for delivering a safe and effective class, while inspiring and influencing the students to go above and beyond expectations. The instructor not only encourages and rewards, but also celebrates the various movements needed for ADLs. ADLs refers to Activities of Daily Living, which represent the basic self-care skills that people need in order to live as independent adults.
Simple phrases, encouraging words and coaching moments are just as important as count downs and precues. Instructors should focus on the student's needs, as any instructor does with a choreography delivery. Just think of how the class will feel when you tell them to perform one last time and to show their friends and family they can bring it home! Think of the reward when the group sticks the landing and raises their hands in joy. Exaggerated? You'll see how rewarding it is seeing more active aging adults rather than sedentary ones.
About The Author: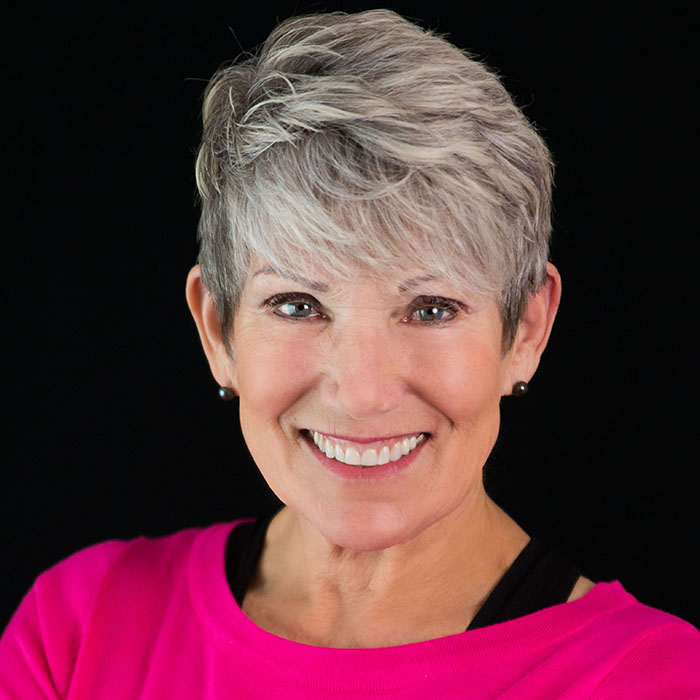 Ann Gilbert is an owner and operator of two, Shapes Fitness for Women, franchises in the Tampa Bay area. Ann oversees the operations of over 50 Group Fitness professionals and 25 certified Personal Trainers, and coordinates fee-based group personal training programs. Ann is a faculty member of The Shapes Fitness Academy, leading Educational workshops for the Franchise chain nationwide. Ann teaches the popular Launch Program, designed to mentor new trainers into the growing business of Personal Training. Ann was awarded ACE / IHRSA Personal Trainer of the Year and has been a popular speaker at Club Industry, SCW MANIA®, IAFC and IHRSA Conventions for decades.  Ann has written for Fitness magazines, Club Success, Club Solutions, and AKWA, and has been viewed as Tampa's Fitness Expert, on Fox 13's, Good Day Tampa Bay, bi-weekly for the past 5 years.  Ann acts as an educational expert for SCW Fitness Education by teaching the following Certifications: Active Aging, The Fundamentals of Aquatic Fitness, The Fundamentals of Group Fitness, and WATERinMOTION®.
---
---
---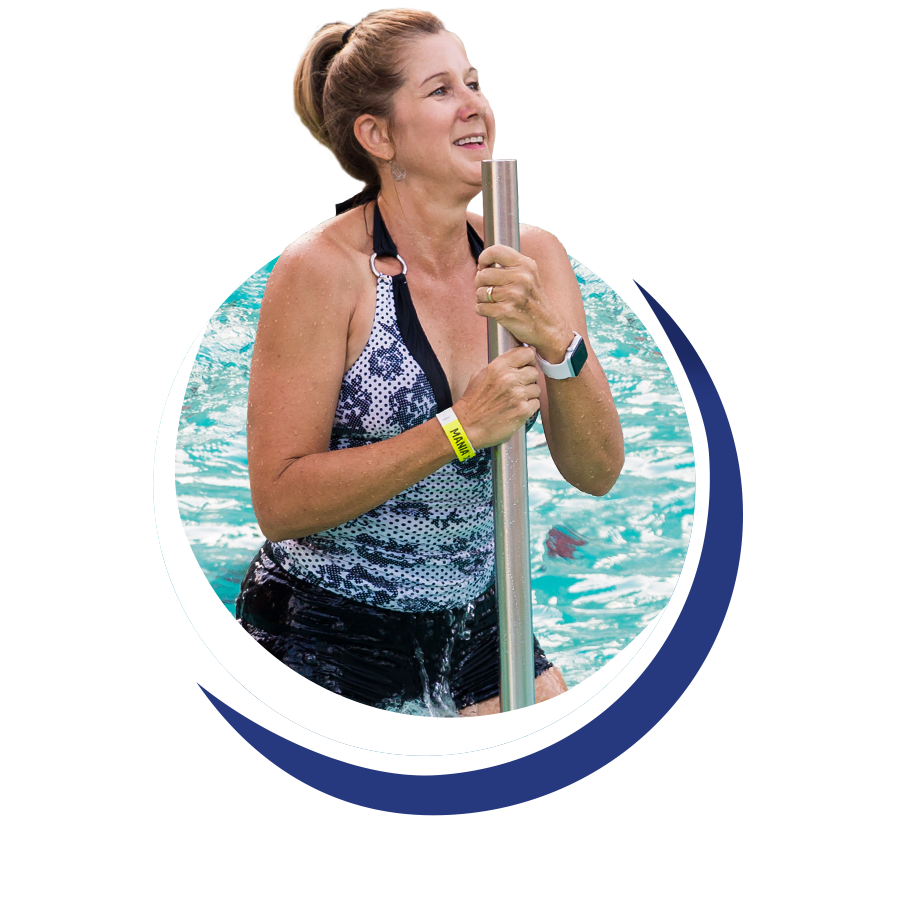 ---
Use the Pool to Get
Back on the Field
by Indigo Aquatics
Have you been off the field for too long, but want to resume doing physical activity? Aqua Fitness, instead of the usual gym activity, might be the solution you were looking for.
With the lack of time, laziness, health problems, etc. we all fall behind from our peak fitness. Getting back into a sport or going back to doing physical activity regularly (2 or 3 times a week) can be boring as well as very tiring.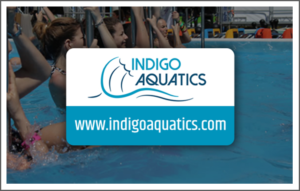 In this article, we will provide you with some useful tips to help you get back into shape, thanks to the benefits of Aqua Fitness. 
Proceed step by step.
Regardless of age and physical form, muscles tend to respond almost immediately to any regular sports activity. One needs to realize tendon, ligament and joint efficiency can take longer to regain if a significant amount time has passed since being out on the field. As well as, the fatigue that is felt at the beginning is much higher due to the mental laziness that drove us to the couch rather than the pool!
For this reason, when you start or return to physical activity, try to give yourself time before you advance the exercise, accelerate the speed or increase the movements. Otherwise you will risk injuring yourself and giving up after the first sign of discomfort!
Aqua Fitness can help increase fun and decrease injury, especially if you incorporate the Acquapole® method. With over 20 holds and 150 different exercises, Acquapole® Fitness allows you to develop sports protocols that are suitable for anybody, They offer a variety of training sessions that can work on all muscle groups- legs, arms, core and more.
Don't forget that in water, unlike land training, the joints are more protected from trauma and fractures. That's why the pool is an ideal training venue to boost muscle mass and increase balance and flexibility, without "risks."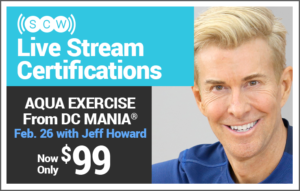 Without risk and  also add … "without fatigue". Yes, it's true! Submerged in water we all weigh less. It is worthy to quote the Bouyancy Principle as recorded by Archimedes, who first discovered it, "any body immersed in water receives an upward thrust equal to the weight of the shifted liquid." This thrust is nothing more than a hydrostatic thrust meaning a body immersed in water is actually lighter!
Start with a varied and fun activity.
Aqua Fitness, like the gym, offers many training solutions ranging from water exercises to body training to water exercise equipment; such as the more traditional pool bikes, the aqua step or the latest generation such as Acquapole®, Acquapole® Elastic Pole, Acquapole® T-Traction and Acquapole® Boxing Bag. This equipment validates physical motivation, in addition to personal ones, to overcome fatigue and overcome the challenge of the water: With splashing water and music, not only are you having fun but also transforming any Aqua Fitness lesson into a moment of leisure and stress relief; in other words, water relieves tension and load energy.
Better well-accompanied than alone!
Having a friend share the adventure of returning to sport, pushing you when fatigued or when laziness is trying to beat you, can be a valuable system to keep you safe from making a U-turn.
When this is not possible, however, doing a group activity like Aqua Fitness is an interesting alternative to not underestimate. The playful connotation that we all attribute to water will surely help lessen daily stress. Also, due to the fact that we are immersed up to our necks, we are less exposed to prying judgments and people looking at our cellulite and clumsy movements. With music, a good aqua fitness instructor will do the rest: turn an uncoordinated class of students into a group of people who are delighted to meet up every two or three days to practice a healthy, enjoyable, and regular physical activity.
---
---
---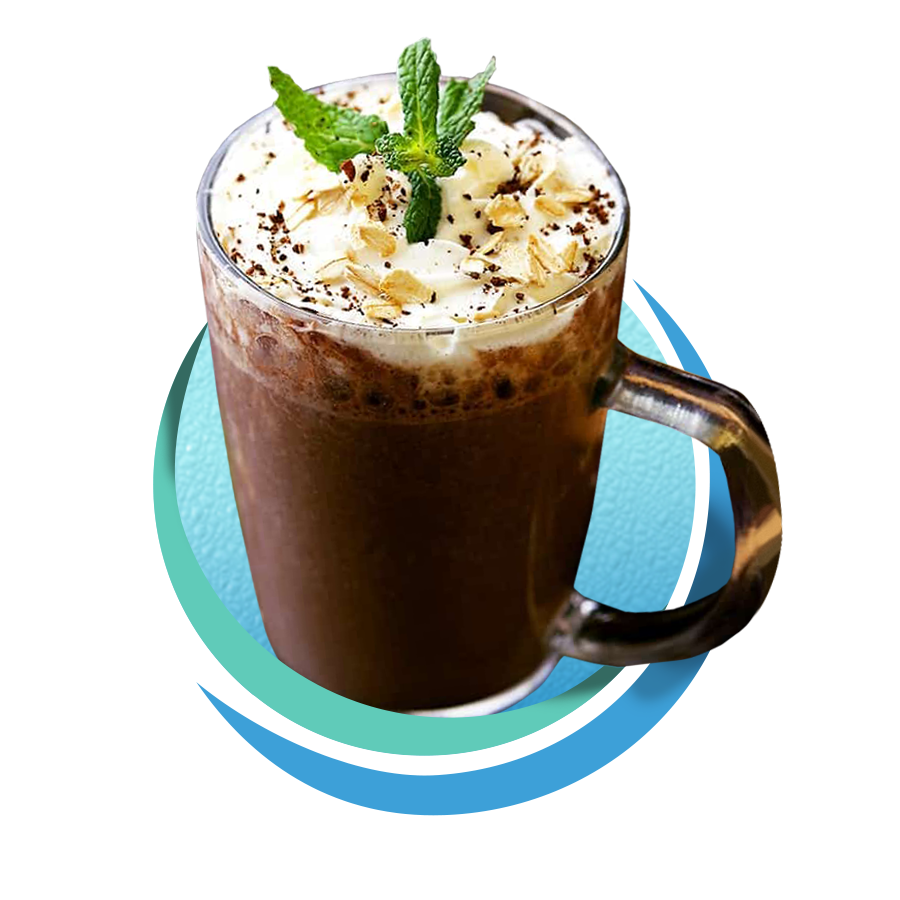 ---
Easy and Healthy Coffee Smoothie
So much romance and poetry comes to mind when I think of this coffee smoothie. Written words like, wake me UP before you go-go, don't leave me hanging on like a yo-yo… 
This easy Coffee Smoothie recipe is the perfect way to start your morning! Made with coffee, oats, flaxseeds and bananas it's a healthy coffee recipe for people on the go. If you need something to start your day but don't want to spend endless time in the Starbucks drive-thru and just want to get your morning coffee and breakfast all wrapped into one, then this is for you!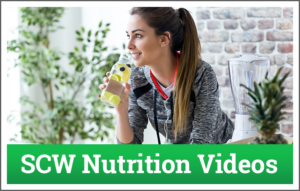 One more thing. Make the coffee the night before because you will need to pour it into an ice cube tray and freeze it before adding it to the blender the following morning. It's my way of allowing you to hit that snooze button a few times tomorrow morning.
1

 

cup

 

strong brewed coffee

1

 

banana

1/4-

 

cup

 

rolled oats

1

 

tablespoon

 

cocoa powder

1

 

tablespoon

 

flaxseeds meal

1/8

 

teaspoon

 

ground cinnamon

1

 

cup

 

soy milk or almond milk

1

 

teaspoon

 

honey
Instructions
Pour coffee into an ice cube tray and freeze overnight.

Combine all the ingredients in a blender, including the coffee ice cubes and blend until smooth.

Taste for sweetness and adjust accordingly.

Serve.
---
---
---
Give us your feedback on what interests you, and maybe YOU will make it in Tidal Waves!