Online Certification Course
WATERinMOTION® Certification is now available as an Online Certification! The WATERinMOTION® Online Certification is an online based certification/course that covers all of the materials that you would learn in live training but is completed in the convenience of your own home! It includes full website access to WATERinMOTION® Online Certification materials including:
Choreography Video

Educational Lectures

55-Minute Music Download

Full Choreography Manual

Memorization Flash Cards

Professional Video Review Assessment Included
SCW (7.0), AFAA (7.0), NASM (0.7), ACE (0.9), AEA (8.0), ACSM (7.0), NFPT (1.4)
Once you have received your registration confirmation email, you have 60 days to complete your exam. If your exam is not completed within 60 days, please purchase an extension here.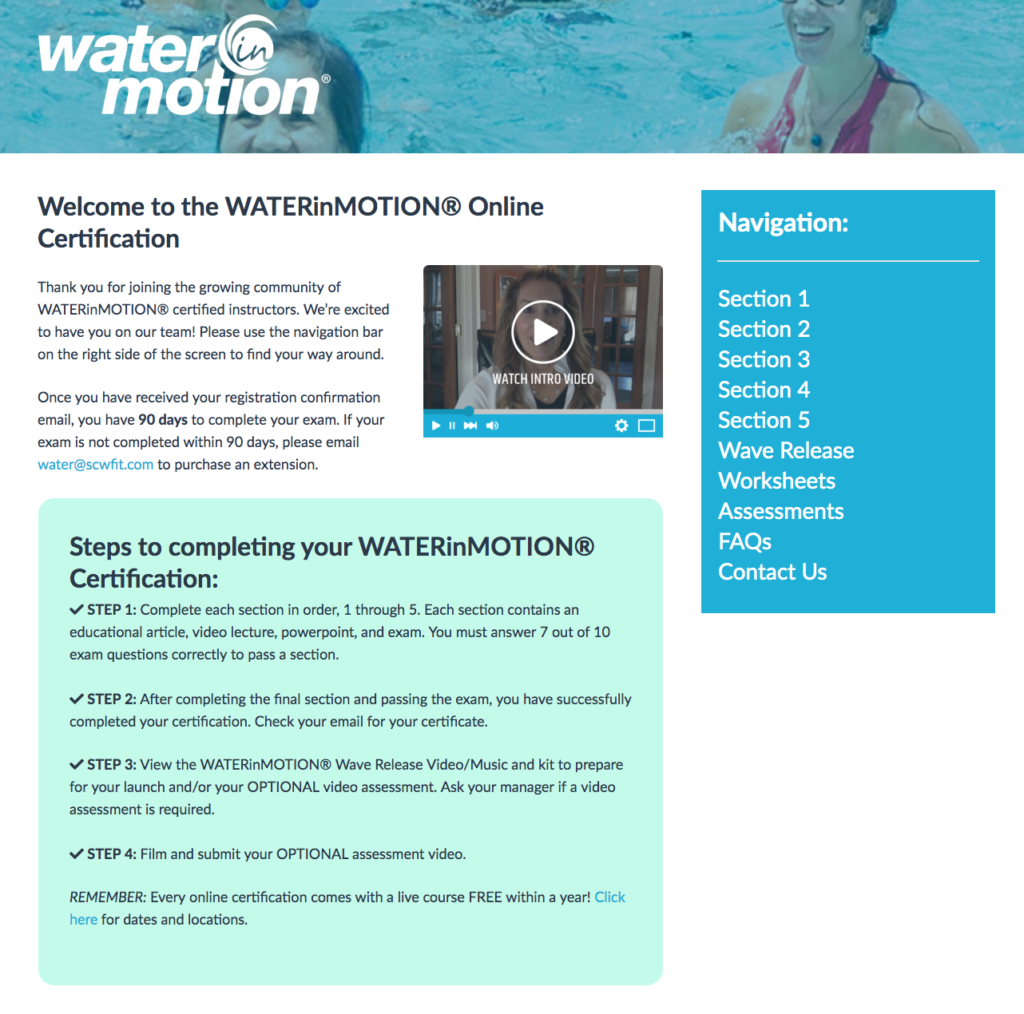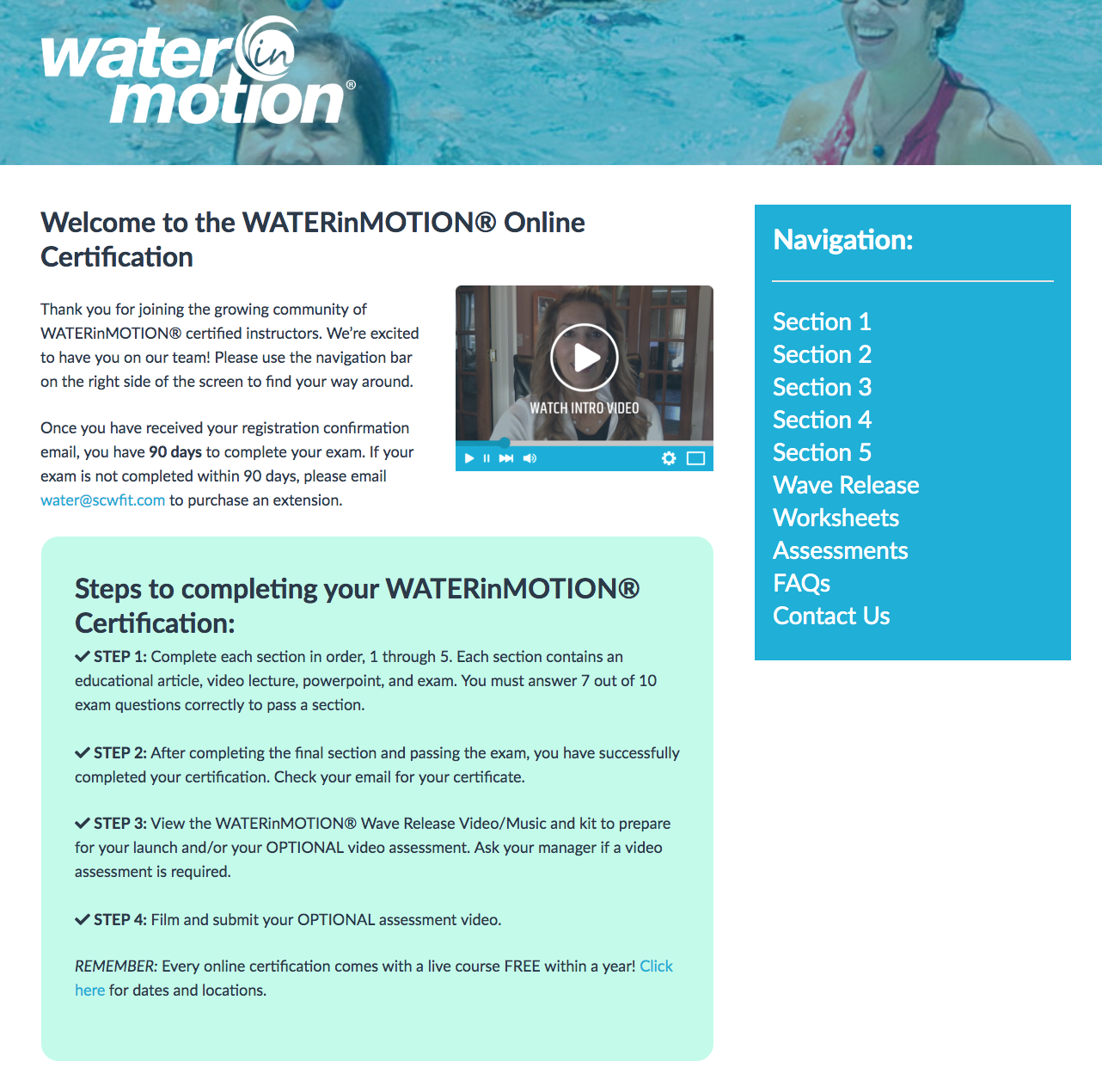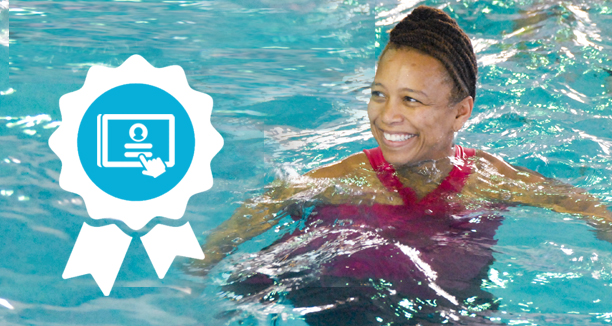 Sign Up For The Online Certification Course
Choose the WATERinMOTION® Program below that you would like to sign up for.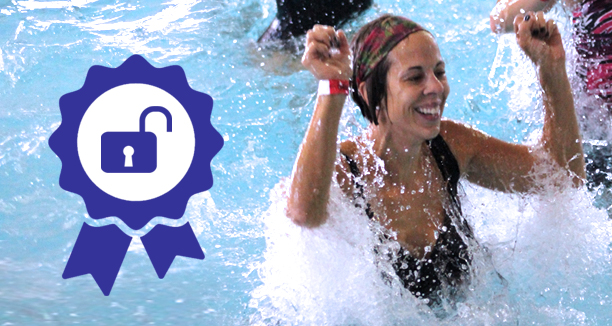 Access Your Online Certification Course
If you've already purchased the Online Certification please select the program below.
Note: If you registered BEFORE January 16, 2023, use this link to access your online Certification.