---
Thank You!
Your submission has been received. We will be in contact with you shortly. If you wish to speak with us sooner, feel free to contact us at

[email protected]

or call/text Bennett Wynkoop at 810-941-5560.
---
Looking for an unbelievable opportunity for professional aqua education in a one day event?
Join SCW for the 3rd annual Aqua Exercise Summit on June 10th at www.aquaexsummit.com.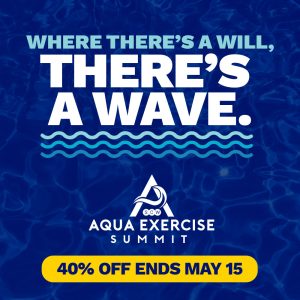 ---
WATERinMOTION® Strength
---
WATERinMOTION® Platinum
---
WATERinMOTION® Original
---