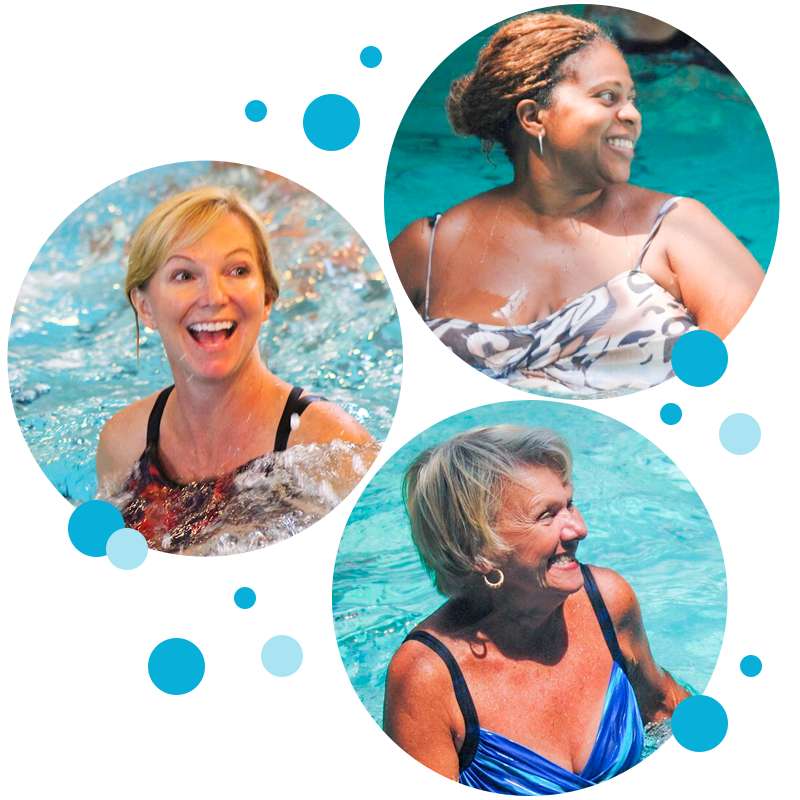 These Are Your People
The pool is their second home.
WATERinMOTION® caters to the aqua enthusiast craving something more than the expected. We set the standard for water fitness programming with unparalleled attention to quality and a tenacious focus on results.  Watch participant satisfaction soar with WATERinMOTION®.  It's the new wave in Aqua Exercise!
Learn more about our programs:
Who Are You?
We'll get you where you want to be.
---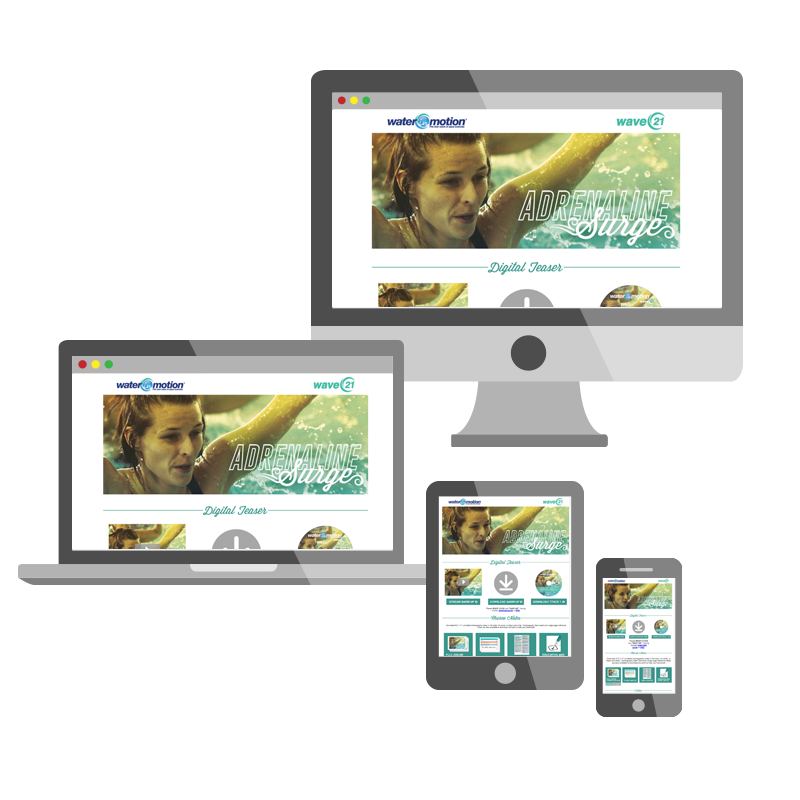 Making Digital Waves
Watch our videos and get a taste of our modern release kits.
Licensed WATERinMOTION® instructors get access to Wautoship®, delivering fresh videos, music, choreography, and education every quarter, in a convenient digital format that you can access on any device.
Preview WATERinMOTION® Original 
Preview WATERinMOTION® Platinum 
Pack Your Pool
A program guaranteed to succeed.
WATERinMOTION® provides you with everything you need to effectively market and sustain the best aqua fitness program your facility will ever experience.  It's a ready made system for success.
This water exercise system is quarterly released, and designed to effectively, efficiently and profitably utilize the most expensive piece of equipment in your fitness facility… your pool!
Get your own