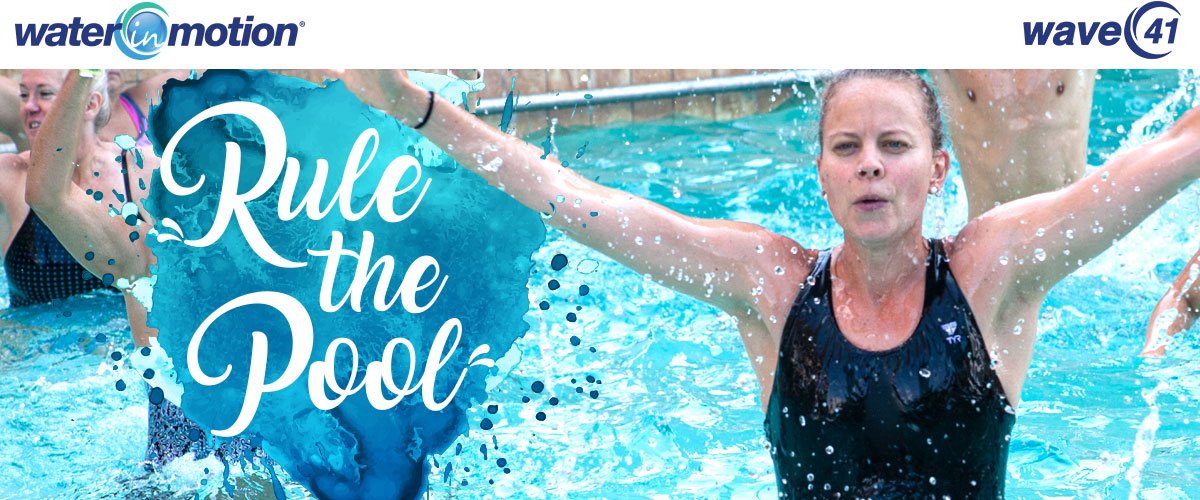 Streaming Workout Video & Education
The Wave 41 DVD is available as a streaming video. Use the menu on the left of the video to navigate through the tracks (you may have to hover your cursor over the track area and scroll down to see all of them).
Having trouble downloading or playing the video? Simply watch the streaming video below, read our DOWNLOAD GUIDE, or read the FAQ!
---
---
Choreography Notes
Download 8.5″ x 11″ printable choreography notes in full color, ink saver, or black and white. Choreography flash cards and single-page reference sheet are also available to download and print to help you memorize!
Sign Up for Wautoship
If you are affiliated with a licensed facility, please sign up for WAUTOSHIP to receive your quarterly (every 12 weeks) Music, Video and Choreo Kits here:
---
SIGN UP FOR WAUTOSHIP
Download Music/Video
Downloading the music and video is OPTIONAL, but for your convenience we have provided downloads that you may use in the event that your pool does not have WiFi or cellular service. You must download the files onto a desktop or laptop computer, and then follow your manufacturer's instructions to transfer them to your chosen device.
DOWNLOAD MUSIC
DOWNLOAD VIDEO
---
Download Help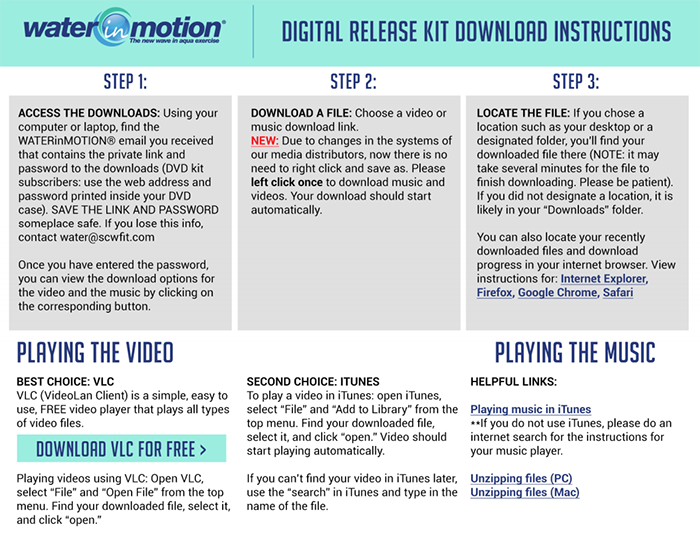 DOWLOAD INSTRUCTIONS
Need help downloading, accessing, and playing the music and/or video? Please CLICK HERE to download the instruction sheet, which applies to many devices.
While WATERinMOTION® makes every effort to provide the most universal music and video formats, unfortunately we cannot provide support for how to use your personal device. If you need more detailed instructions or further assistance downloading, accessing, playing, or transferring your music/video files to a device, please contact your device's tech support.
Click here to contact Apple support
Click here to contact Android support
Click here to contact Microsoft support
*Access to the WATERinMOTION® Wave releases is for license holders only. Redistributing this information is prohibited by law.