Download Marketing Kits
Welcome to the WATERinMOTION® Marketing Kits – now is the time to pack and promote your WATERinMOTION® in your facility! Below you'll find a wide variety of Marketing Kits to choose from ranging from holiday themes to special events, always providing a fresh new way to market WATERinMOTION®! Be sure to frequently check back for more as we are always adding new kits for you to download.
HOW TO USE:
Scroll down to find your desired season/category and select a kit
Right click and choose "Save As…"
* Download speeds may vary depending on your internet connection. Please be patient. These kits are worth it. Adobe Reader is required in order to use the Adobe writable functions of the kits. If you don't have Adobe Reader, download it here for free.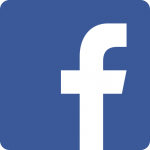 For instructions on uploading marketing kits to Facebook, click here.
PLEASE NOTE: Marketing Kits are to be used by licensed WATERinMOTION® facilities only, if you'd like more information about licensing WATERinMOTION®, please email us at water@scwfit.com or call 847-562-4020.